How To Help Pet Animals Survive In A Fire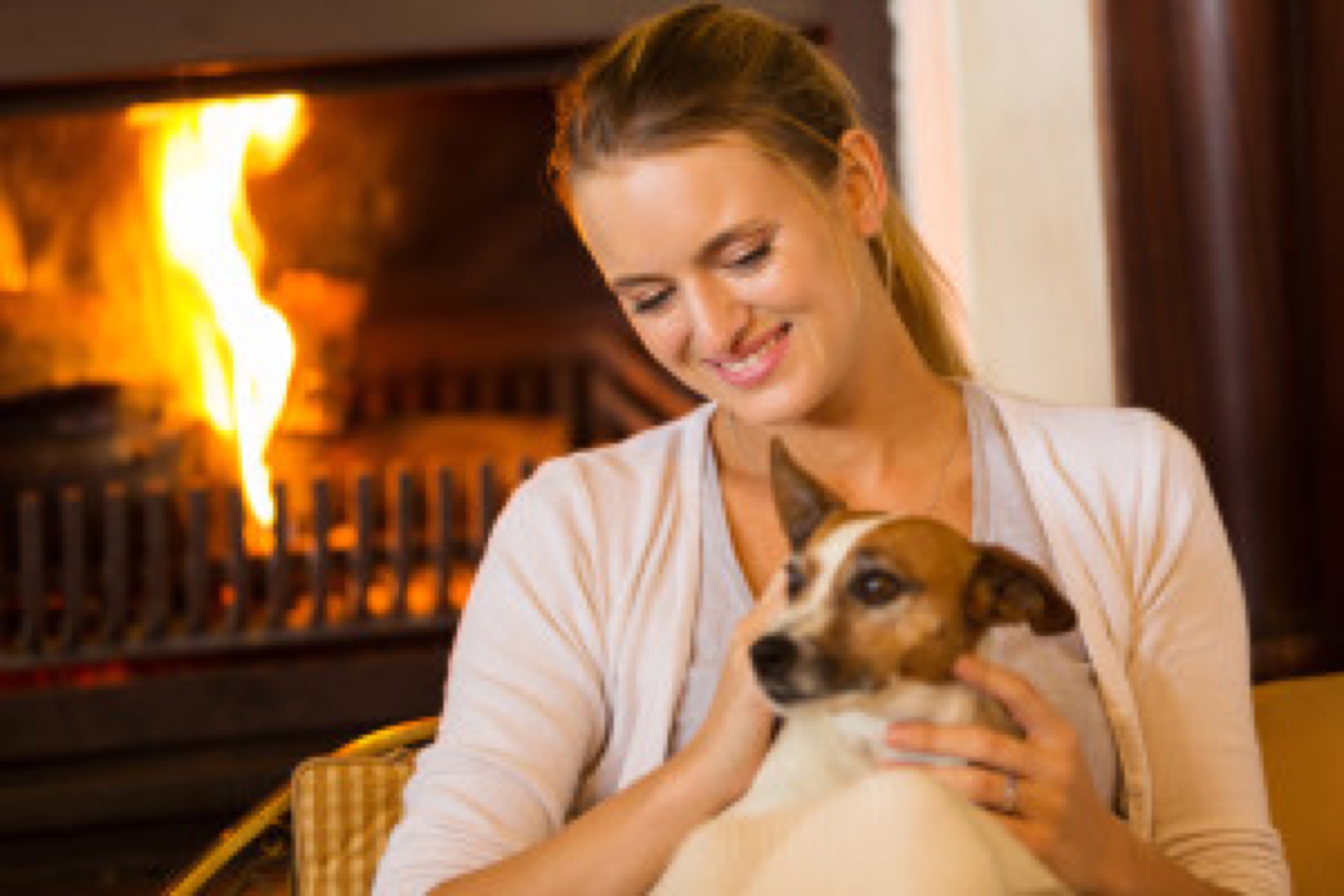 We all love our family pets dearly but do we ever give a thought to what would happen to them should our home be at risk from fire? Statistics tell us that some forty thousand pets die every year from fires in their own homes.
One solution is special oxygen masks for pets
I was listening to a program on the radio recently about the necessity for fire fighters to carry special oxygen masks for animals when dealing with, and helping, pets in homes to survive a fire - along with their owners and other family members. They emphasized how tricky it could be to rescue pets because their natural instinct was not to escape from the fire or the smoke through a doorway to the outside but to run and hide somewhere in the house. This makes it so much more difficult for rescuers or fire fighters to find them in their hiding places and to save them. Often they will perish from smoke inhalation. Fire fighting crews will carry regular oxygen masks which are fine to use for humans but these are understandably unsuitable for most animals - because they are too flat. If they can find - and fit a suitable oxygen mask - to a vulnerable pet, before carrying it out to safety, the animal's chances of survival are greatly improved. You may be interested to know that pet oxygen mask kits come with 3 different size masks that can be used on dogs, cats, ferrets, rabbits, guinea pigs, birds and more. These durable polycarbonate masks feature dual vents and a rubber mounted 22mm oxygen adapter enabling unrestricted inhalation and exhalation of air. Each mask can also be quickly attached to an "Ambu-Bag" should the pet require manual breathing assistance.
Here is one rescue story...
"
Dog Revived after Santa Monica Fire fighters Pull It from Burning Building"
The dog was trapped inside a burning apartment building at the corner of 2nd and Hill Street. Fire fighters discovered the animal behind a mattress as they searched the five-unit structure for victims. Stella suffered smoke inhalation, and was unconscious when fire fighters whisked the animal to safety.
"If you walked in there and looked at it the first time through you wouldn't see it," Captain Jeff Furrows of the Santa Monica Fire Department told KTLA 5 News. "But he was obviously trying to get away, that's what his instincts told him to do."
Luckily, fire fighters were carrying a pet oxygen mask. They carefully placed it over Stella's nose, and waited 15 minutes for the dog to respond. Stella's owner was not at home at the time, and the dog was taken to an animal hospital to recover.
What can owners do to help their pets when they are away from home?
When leaving pets home alone, keep them in areas or rooms near entrances where fire fighters can easily find them, especially when visibility is low (in the case of smoke).
At the same time, keep collars on pets with their leashes or leads readily available and hanging up close to the front door.
Always ensure young pets are confined away from potential fire-starting hazards - such as in crates or behind baby gates in secure areas.
Make sure smoke and other fire alarms are working - check their efficiency regularly.
Something else to consider is the use of monitored smoke detectors connected to a monitoring center so that emergency responders can be contacted if you're not home. These systems provide an added layer of protection beyond battery-operated smoke alarms.
Affix a pet alert window cling or notice. Write down the number of pets inside your house and attach the static cling to a front window. These are available at most pet stores and on line. Such critical information can make all the difference between life and death when fire fighters or rescuers are trying to locate if there are any pets in your home. Make sure that such information is always up to date.
Family pets are part of the family and deserve to have the best chance of survival in such an emergency situation. Have you ever given some thought as to how your own pets would survive?